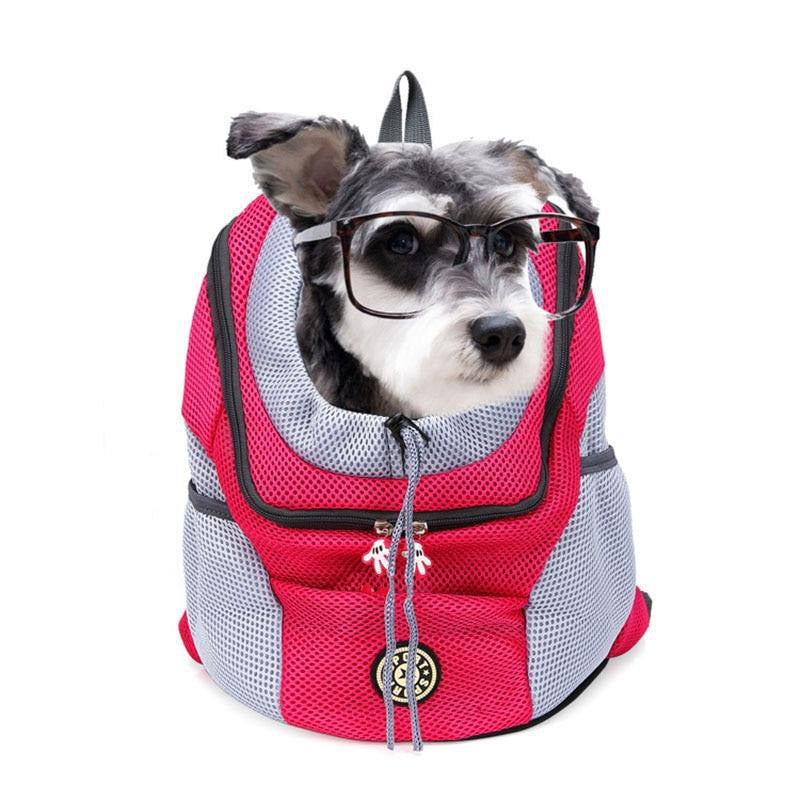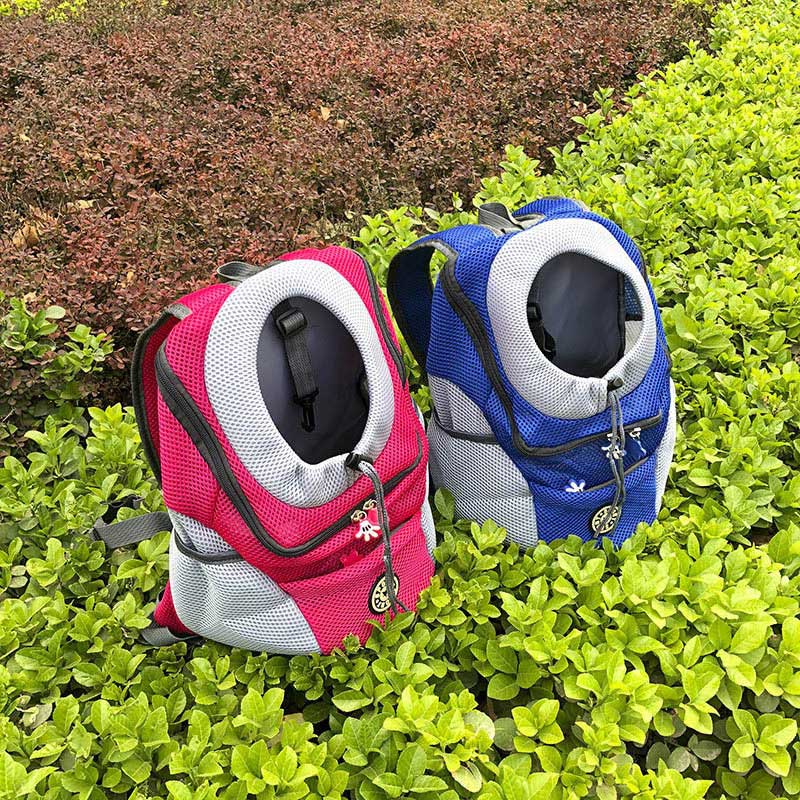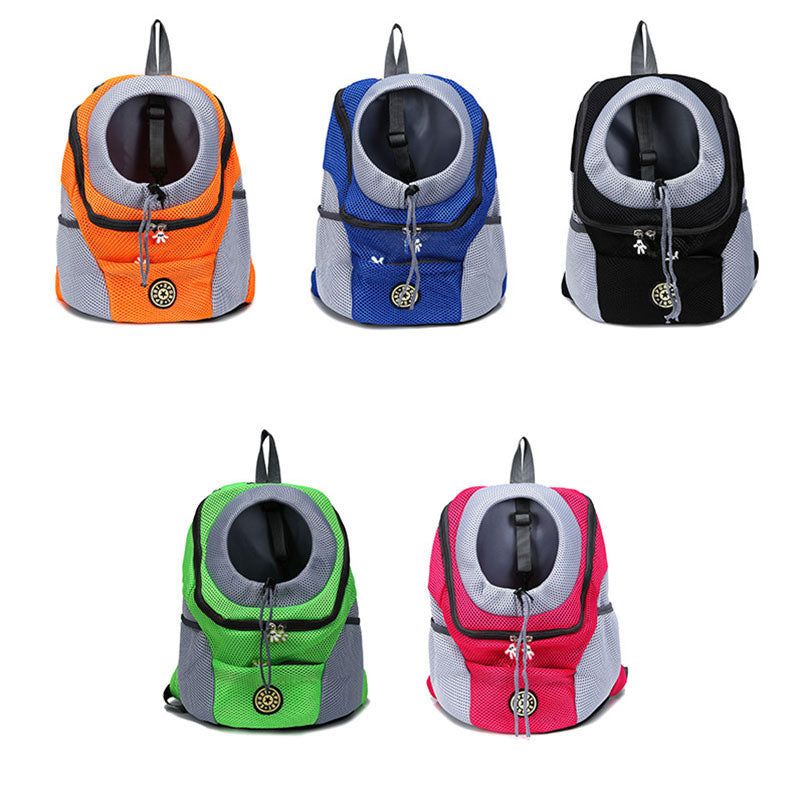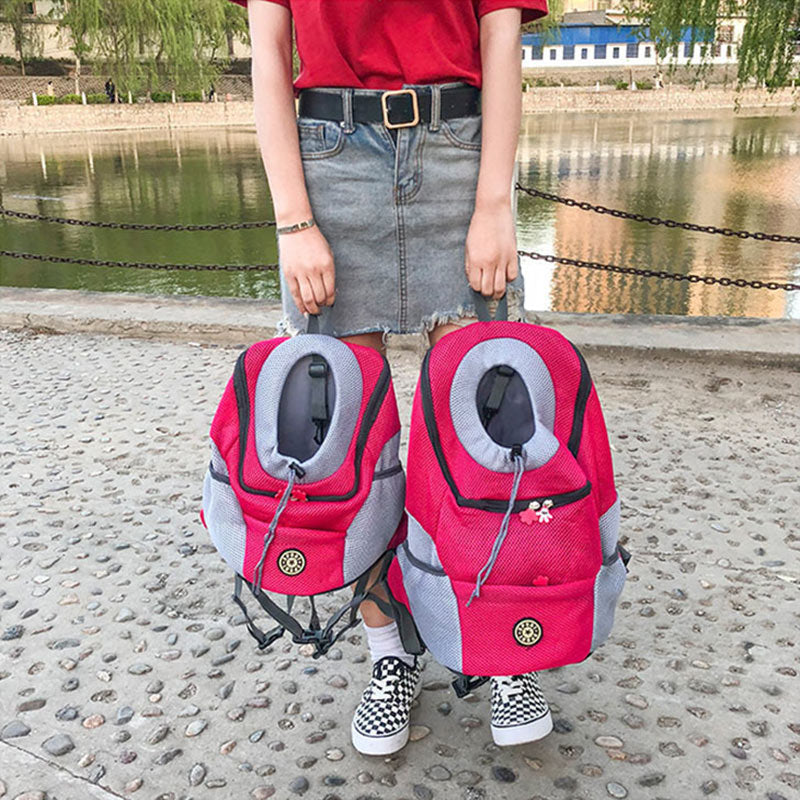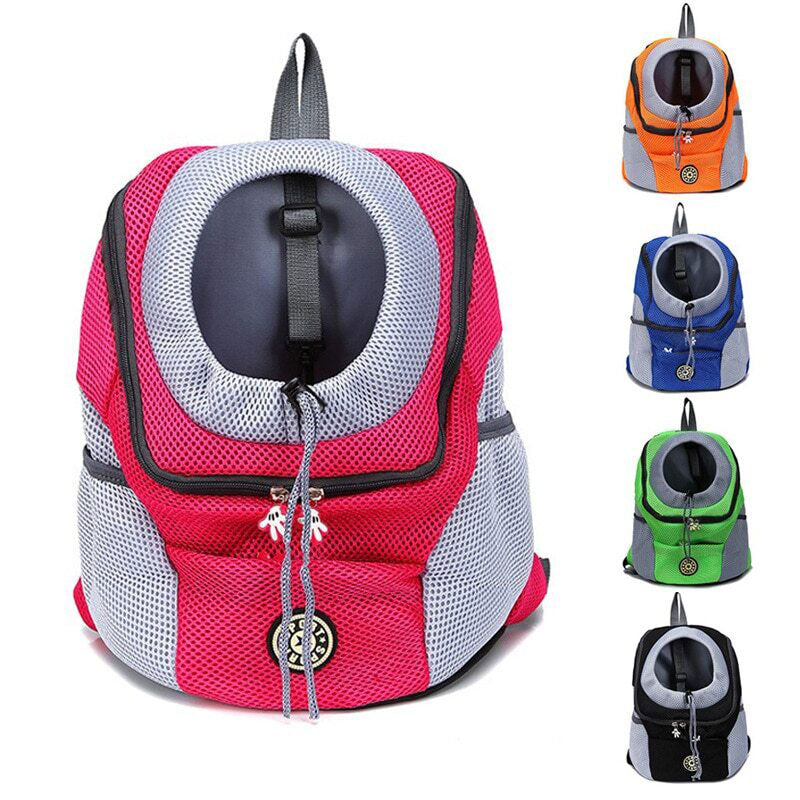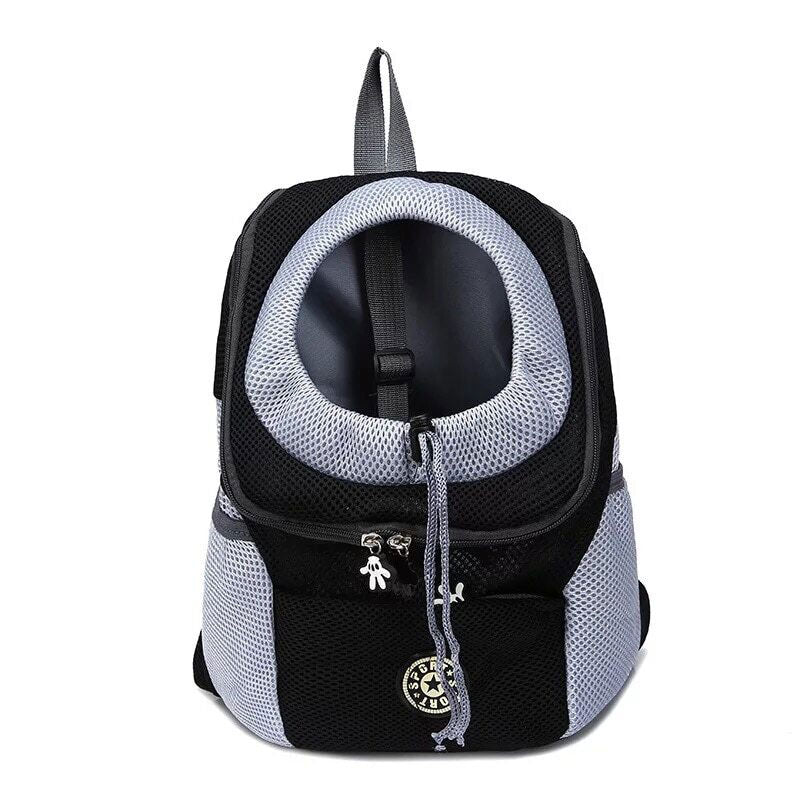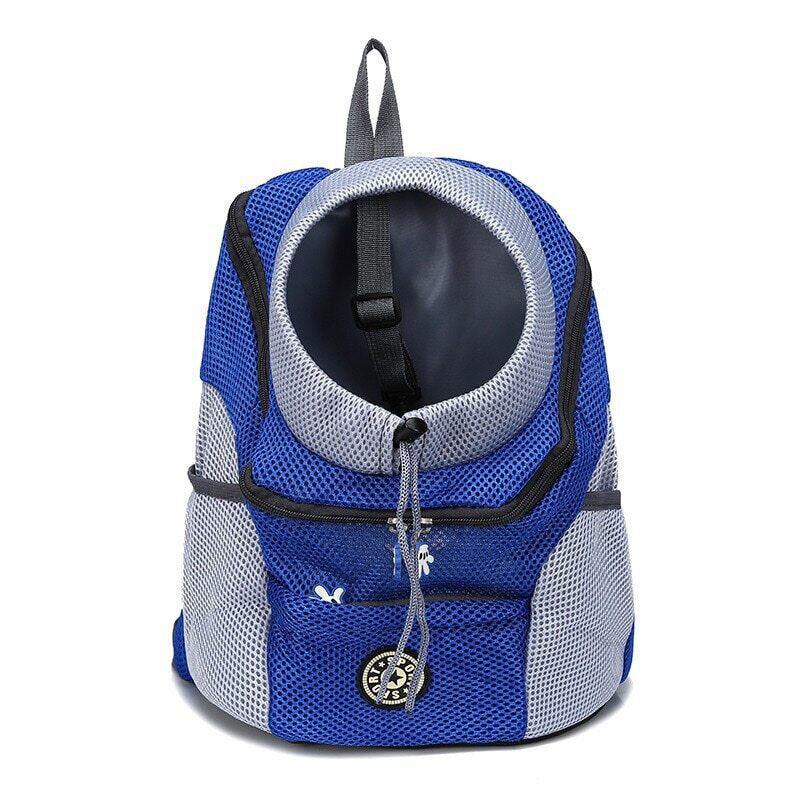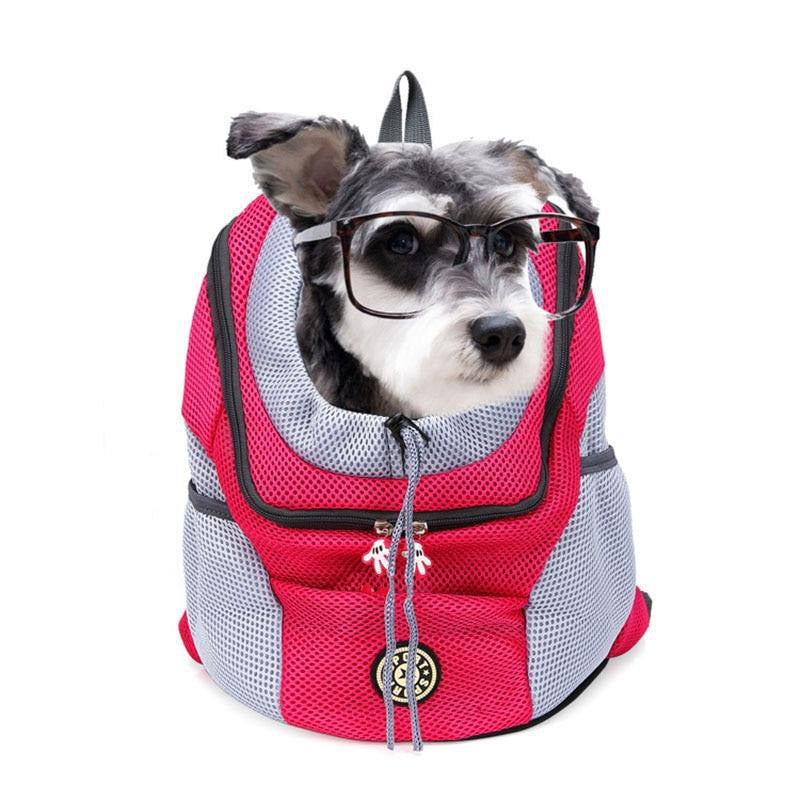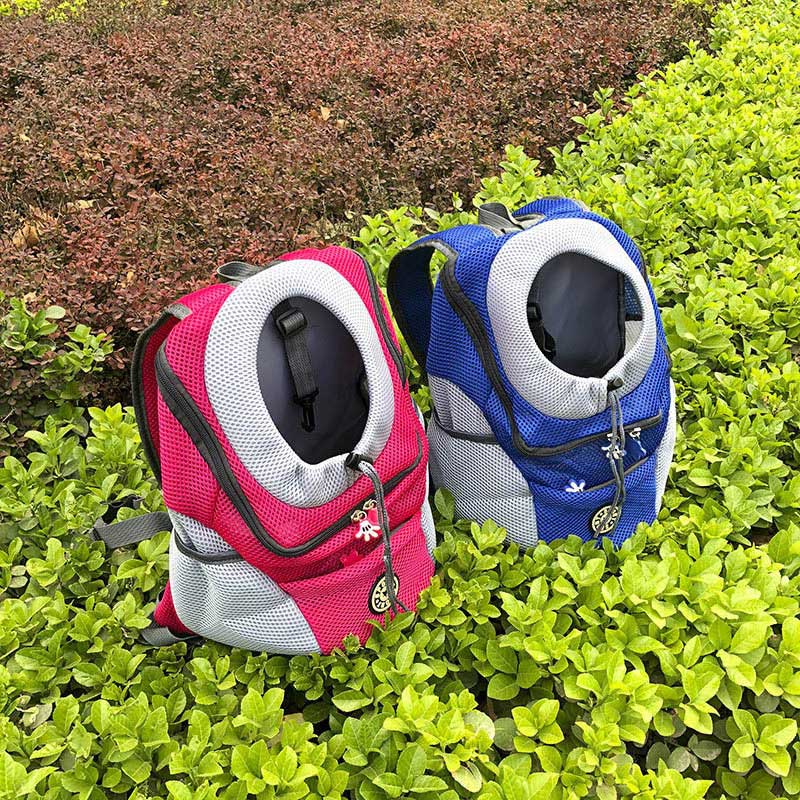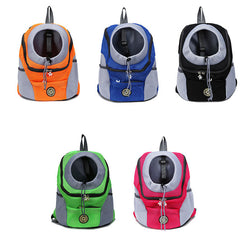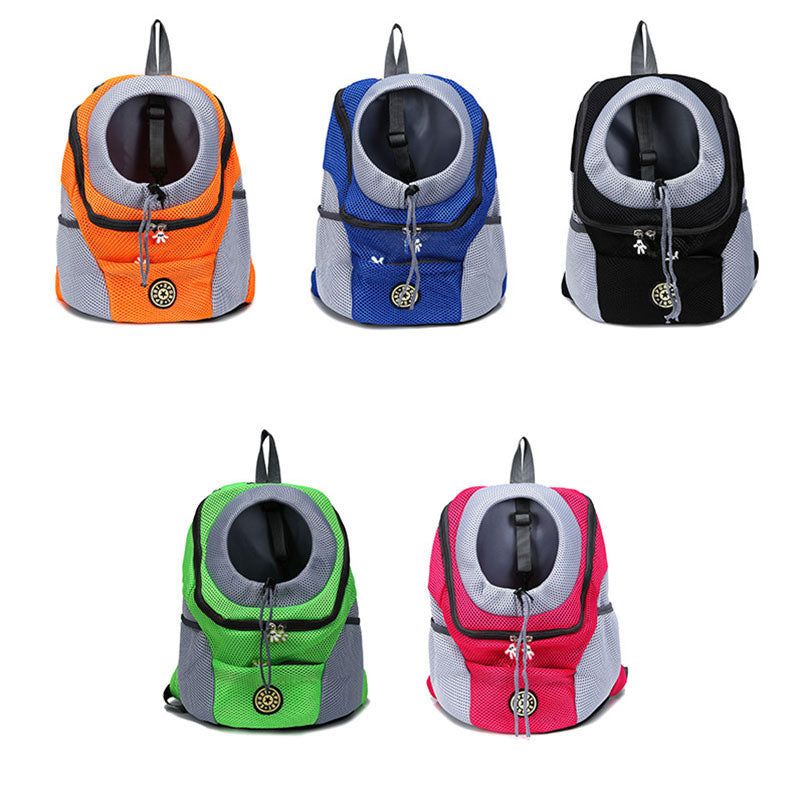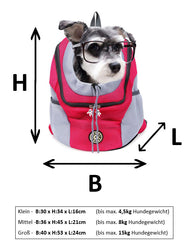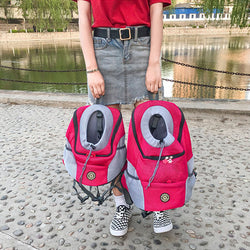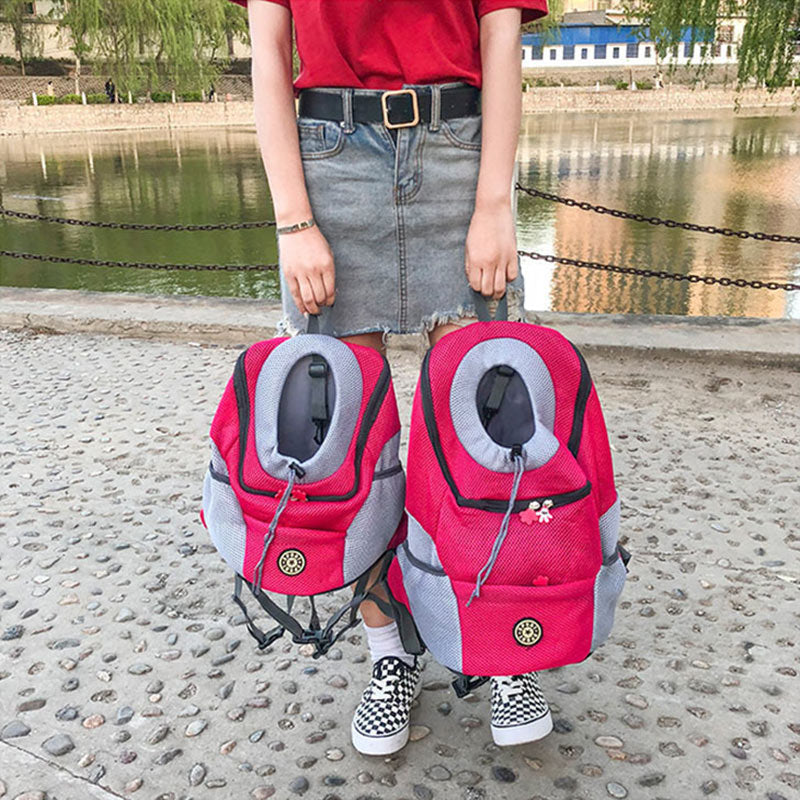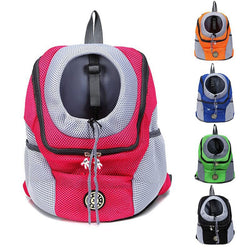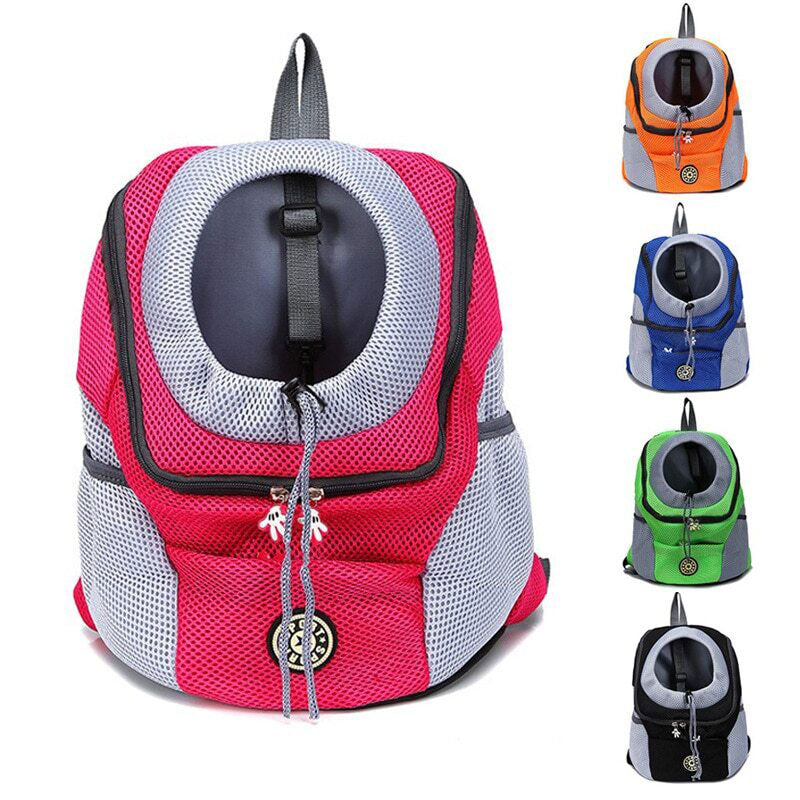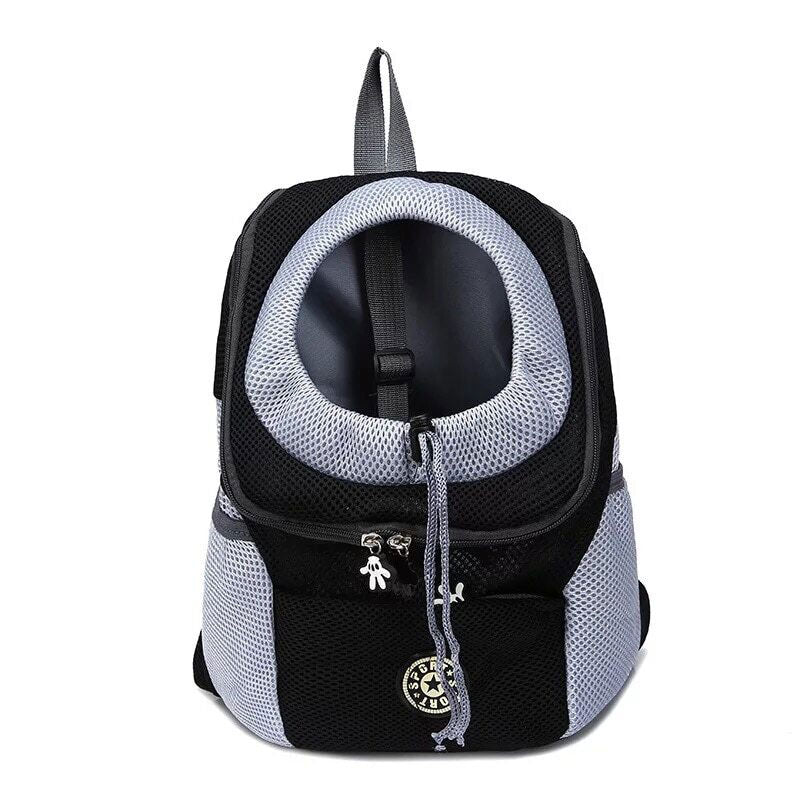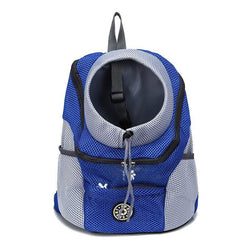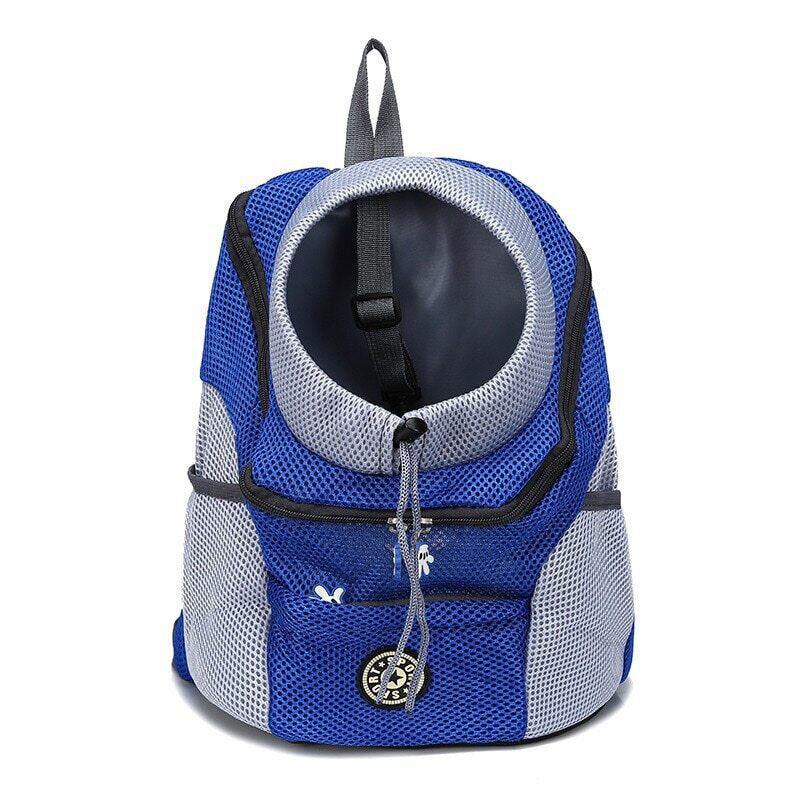 ---
Meine Hündin ist begeistert!🤩 Produktart: Pink / Mittel
---
From now on, your four-legged friend can always be there!
Most dog owners would love to take their beloved four-legged friend with them everywhere. However, depending on where you're going, a leash isn't always the best option.

With our new Dog Pack© now carry your dog quite comfortable on your back, just like you would wear a standard backpack. Of course, you can also attach the backpack the other way around if you want and carry it in front of you.
VARIETY OF COLOR AND SIZES
The Dog-Pack© is available in five different colors and three different sizes.
Small version: B:30 x H:34 x L:16cm (bis max. 4,5kg dog weight)
Medium version: B:36 x H:45 x L:21cm (bis max. 8kg dog weight)
Large version: B:41 x H:53 x L:25cm (up to max. 15kg dog weight)
If you want to easily take your beloved four-legged friend with you everywhere, the Dog-Pack© is just the thing for you. You and your dog will love it.
PADDED SHOULDER STRAPS
The padded shoulder straps make it easy for you to carry your dog comfortable and effortless to wear.
INNER COMFORT PADDING
Thanks to the comfort padding built into the Dog-Pack©, your pet will also feel comfortable feel at home.
RIDING A BICYCLE WITHOUT A LEASH
Riding your bike while keeping your dog on a leash can be dangerous. Both for you and your dog. With the Dog-Pack© you simply "strap" your four-legged friend onto your back and the next bike tour can begin. Ideal for summer.

ADDITIONAL STORAGE SPACE
The additional pockets provide the perfect storage space for e.g. treats, toys, etc.
EASY TO USE
Your dog should already "wrap himself up" feel good. The upper area can be opened completely so that your dog does not have to squeeze through a small opening.
INNER FASTENING HOOK
There is an additional fastening hook on the inside. If desired, you can attach the hook to a leash or directly to the collar and your dog additional insurance.
BREATHABLE
The majority of the Dog-Pack© has been equipped with breathable material to allow air to pass through evenly and effectively to circulate.
FREE SHIPPING
Regardless of whether a delivery is to Germany, Austria or Switzerland, you will not incur any shipping costs. We'll take care of it for you.